About Us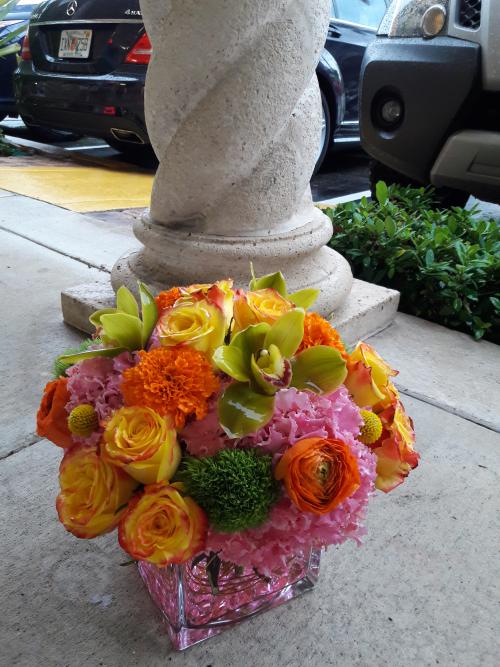 We are a 22 year old small premier Delray Beach, FL floral boutique who create unique, one-of-a-kind floral design presentations for all of life's occasions. Not only do we take pride in our breathtaking high-style techniques, we specialize in the unexpected. From pastels to bold, textures to color palettes, we design arrangements ranging from funky modern to classical elegance. Tropical arrangements and unique custom plant designs are also one of our many other dimensions. Please be sure to follow us on Instagram, and or Facebook as you will see what we really do. You will find that link located in the hot pink bar labeled Floral Arts. That will also provide a link to our portfolio gallery website.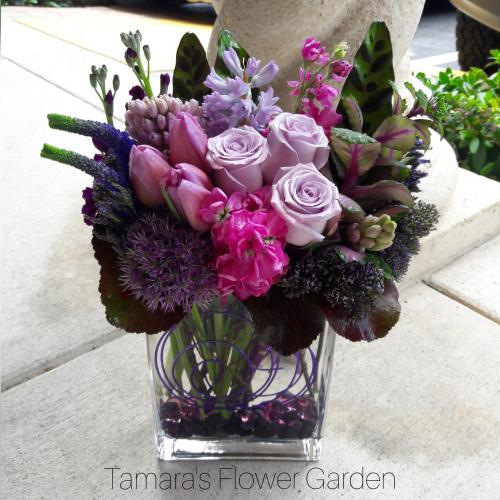 Tamara's Flower Garden is a member of the B Brooks Fine Flower nationwide network, Flower Shop Network who hosts this site, and we are in good standing with the Palm Beach County Better Business Bureau.
One of our eye-catching floral designs would be perfect in any location - whether it's the office or your home.

We here at Tamara's Flower Garden invite you to visit our shop in east Delray Beach to take the time to relax and listen to our water garden, browse our collection of gifts, talk to the plants and of course... stop and smell the roses.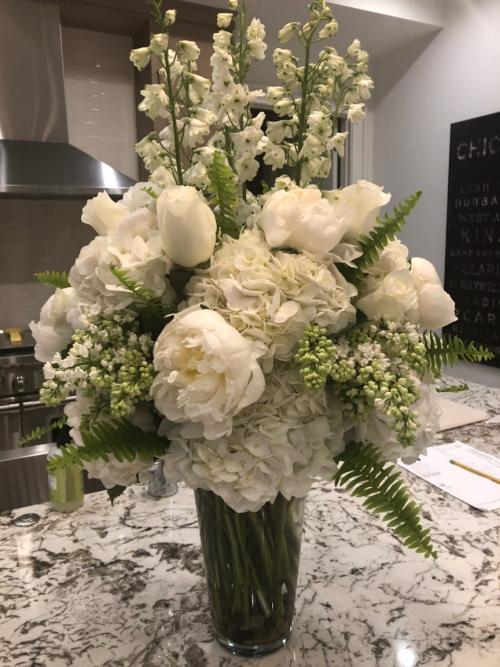 Our commitment is to offer you the freshest flowers, highest quality products, most distinctive designs and the latest trends available. Tamara's Flower Garden is open Monday through Friday 10am-5pm and Saturdays 9am-12pm. Summer hours may vary, so please call for current hours (561) 243-0224.

Click here to visit AboutFlowers.com by the Society of American Florists (SAF)! A wonderful site chockfull of flower-related information, survey results, the latest trends, and articles like 'Decorating Ideas for Holidays' and 'Tips for Sending Flowers to a Man.'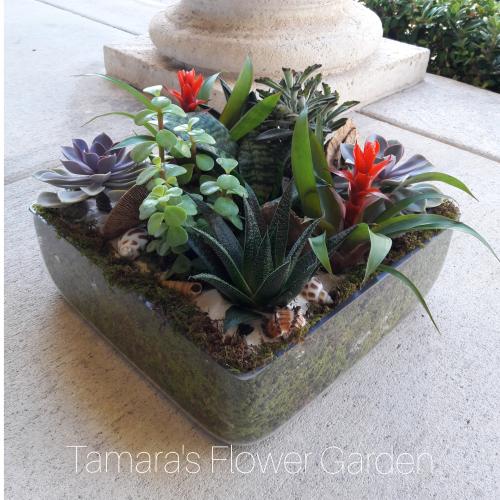 Order an arrangement or plant shown on our website or call and ask about having a bouquet customized especially for you...

Contact Tamara's Flower Garden at (561) 243-0224 and send smiles from across the miles!!

Thank you for visiting our website to shop for flowers delivered fresh from your local Delray Beach, FL florist!